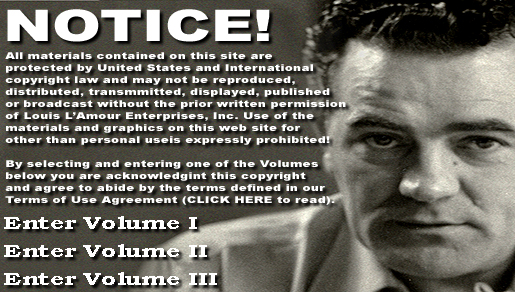 Copyright 2001 Louis L'Amour Enterprises All rights reserved.
Have you forgotten your PASSWORD? CLICK HERE
Please note that as of January 2012 Louis L'Amour's Lost Treasures is a private site and no longer accepts subscriptions. Anyone requesting a subscription after January 2012 was NOT issued a password for entry and their credit card was NOT charged. We apologize for any inconvenience and you can contact us with any questions. Thank you for your understanding.