An Unfinished Novel
Borden Chantry II - Chapter 1
Here we present in serialized form, Louis LíAmourís last, unfinished novel. Several chapters of the exciting sequel to the Louis L'Amour classic Borden Chantry.

He frowned, watching a distant buzzard against the sky. Something was wrong in his town, something he should know about but did not. He was a sensitive man, and he felt an uneasiness that should not be there. He shook his head, irritated with himself. He was becoming a fool, imagining things that were not there.


Story Fragment
Carlan's Gold - is a good example of the way Louis would get a fundamental situation down before going on to work on another story.
"Walsh," Kavanaugh said, "if the girl says one word she shouldn't, kill the boy."
Mary's quieting hand was on her son's knee and she felt it tremble ever so slightly.

Story Fragment
Kilkenny in Whetstone - Many years prior to the Sacketts, Louis wrote several series about Western heros. However, Kilkenny was the first reoccurring character to appear in novel form. Here is what must have been the first chapter in the seventh story about gunfighter Lance Kilkenny.

Gibson turned back to the stranger. "You stay away from my herd. I've no cattle but my own and my herd is not being cut. I don't care what authority you have." He had not bothered to examine the papers. "You stay away, do you hear?"
"I'll be out, Gibson." The stranger picked up a biscuit and began to butter it. "While I'm there I'll want to ask questions. I'll want to know what happened to young Art Collins, who drove that herd."

Story Fragment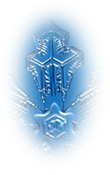 The Freeze - Given his interest in science and various phenomena it is actually kind of surprising that Louis didnít try to create more stories like this one which seems a perfect melding of his love for wilderness survival and the great mysteries of pre-history.
We should have known, all of us. It had happened before and there was nothing to prevent it happening again. We had the evidence...a dozen times mammoths or bison had been found frozen and completely preserved, even with green grass in their stomachs. The last time it had happened, a chap from Columbia University had established the time by carbon-dating...28,000 years before.

Complete Story Treatment
Investment in Character - Although Dad liked to write a story out end to end without knowing exactly what was going to happen, occasionally he would write a treatment in order to explore where a story might go or to try to convince someone to buy it before it was written.
He has been cheated!
Then it all adds up, the old man on the train, his own free talk about what he was going to do, his plans, ect.. The arrival in town, introduction, and the game. He is enraged, but suddenly, he has a plan.

Louis' Notes on the Novel
To the Far Blue Mountains - Dadís hand written notes where he set down some of his ideas for the second Sackett novel.

Adventure Travel Article
The Lost Golden City of Manos - Lands of Romance was a competitor to National Geographic that lasted only a few years. The Lost Golden City of Manos was one of a series of travel articles that Dad wrote for Lands of Romance.
Somewhere, in a vast, lonely region of Brazilian jungle, in a curious blend of beauty and sudden death, is a ruined city. The fabulous Golden City of Manos, the lost religious capital of a vanished civilization.